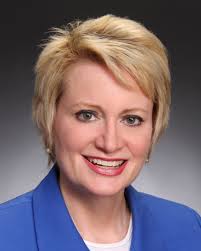 Topics: 
Healthcare Costs
Healthcare Policy Trends
The Business of Healthcare
Future of Healthcare, The Affordable Care Act, ACO's & More
About Susan Dentzer:
Susan Dentzer is a renowned health policy expert and senior health policy adviser at The Robert Wood Johnson Foundation (RWJF). RWJF is the nation's largest philanthropy devoted exclusively to improving the health and health care of all Americans.
Previously, Dentzer was editor-in-chief of Health Affairs, the nation's leading journal of health policy, which she transformed from a bimonthly academic publication to a topical monthly journal. She served as on-air health correspondent for the PBS NewsHour from 1998 to 2008, and remains an on-air analyst on health policy for the show. She is also a frequent guest on a number of National Public Radio programs, including This American Life and The Diane Rehm Show.
Regularly booked to keynote healthcare business and association conferences, she is also renowned as a non-partisan moderator.  
Dentzer is an elected member of the Institute of Medicine and the Council on Foreign Relations, and a public member of the board of directors of the American Board of Medical Specialties, a non-profit organization overseeing 24 approved medical specialty boards that set standards for board certification for the nation's physicians. She is also a member of the Board of Overseers of the International Rescue Committee, a humanitarian organization providing relief to refugees and displaced persons around the world. She chairs the IRC board's Program Committee, which oversees the organization's activities in resettling refugees in the United States and dealing with refugees and displaced persons in roughly 25 countries.
A Nieman Fellow at Harvard University in 1986-87, Dentzer is a graduate of Dartmouth and holder of an honorary master of arts from the institution. She is also a Dartmouth trustee emerita, and was the only woman to date to chair the Dartmouth Board of Trustees, from 2001 to 2004. She has served on the Board of Overseers of Dartmouth Medical School since 1993.