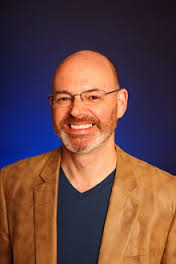 Flex Your Perspective Power™: Supercharge Your Success 
Dr. Steve Bedwell's original, science-based strategies will enable you to step back, look at your challenges from a completely different viewpoint and take effective action. He will adapt this speech to a healthcare management audience. As a former practicing physician, Dr. Bedwell is uniquely positioned to advise healthcare professionals. Audiences learn:
The three steps to flexing your Perspective Power™.
How to sidestep one of the dumbest (and most devastating) mistakes most smart people make. (This miscalculation will leave you hunched over your desk – exhausted, unfulfilled and bitter.)
How to let go of the frustration that clouds your thinking, triggers self-defeating behaviors and cripples your effectiveness. (Set an inspiring example of emotional intelligence and be deeply admired as a natural leader by your staff.)
Align your critical thinking and emotional intelligence (a powerful one-two punch) so you can take effective action. If you're looking to resurrect your leaders' enthusiasm, so they can shake off their challenges and surf a tidal wave of motivation towards greater effectiveness.
About Dr. Steve Bedwell:
Dr. Steve Bedwell is a medical doctor with expertise in the neuroscience of perception. He teaches business audiences how to flex their Perspective Power™ –a radically different approach to success. Your attendees will learn science-based strategies rather than tired motivational clichés.
Don't be fooled by the MD, Steve's hilarious! Whether burning a borrowed $100 bill while discussing anxiety or demonstrating the elements of body language using attendees as teaching aids, Steve's program is riveting, provocative and explosively funny!
Whatever your industry's hot issues, Steve's original strategies – all driven by Perspective Power™ – will enable your people to step back and look at their challenges from a completely different viewpoint.
You will learn the three action steps to flexing your Perspective Power™; how to solve problems, spot opportunities and make better decisions; how to dilute toxic emotions and prevent them crippling your success; and how to take action in accordance with your highest priorities and consistently achieve your goals.
After graduating from medical school, he journeyed across continents teaching and conducting research in the USA, Europe and Australia. He even found himself deep in the African jungle removing an appendix under the illumination from a car headlight! While still practicing medicine, Steve somehow found time to revisit his childhood passion for sleight of hand. His ability to get a fresh perspective on the art of magic brought him instant recognition. Steve's innovative routines baffled the best minds in magic and, within a few short years, he earned international acclaim as a world champion magician.
After years of teaching the complexities of medicine with clarity and humor, Steve decided to focus his considerable talent and vital message, that success happens when we get a fresh perspective, towards the corporate and association markets.