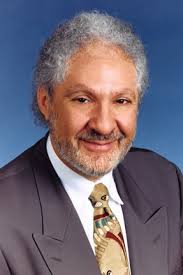 Topics: 
Thoughtflow in EHR
Clinical Adoption of Healthcare IT
Future of Healthcare Technology
Managed Care Blues Band
About Dr. Samuel Bierstock:
Dr. Sam Bierstock is a board certified eye surgeon and nationally recognized authority on healthcare clinical information systems and futurist, specializing in the clinical adoption of state-of-the art healthcare information system technologies. He is a leader in the introduction of applications of MEMS (Micro-Electronic Machines Systems) technology in the healthcare industry.
He is the founder and Executive Director of the Global Medical Microtechnology Association (GMMA – www.gmma.org) , an association dedicated to integrate evolving micro-technologies and healthcare to enhance the delivery of care. Dr. Bierstock is the originator of the term "Thoughtflow ®" (as opposed to Workflow) as the essential element in the design and implementation of electronic health record systems for successful adoption by clinicians, and the term "Incessant Data" (as opposed to Big Data), delivered in a manner that supports Thoughtflow ® as essential to supporting effective Population Health Management
Dr. Bierstock is an experienced healthcare business executive and strategist who has provided consulting services for established and start-up healthcare technology companies and companies developing healthcare verticals, and for clinical systems implementation since the early 1980's. From 2001 until 2004, Dr. Bierstock served as Vice President of Medical Affairs for Eclipsys Corporation. He subsequently served as Vice President and Chief Medical Officer for Healthlink, Inc., a highly respected company providing consultative services to hospitals investing in, and implementing state-of-the-art computer technologies. During this time, he created a comprehensive methodology to address physician adoption of developing technologies and developed the concept of "Thoughtflow ®" as the key factor in physician acceptance of workflow-altering technologies.
He has written and lectured extensively on the impact of real time data on clinical practice. Dr. Bierstock is an international lecturer on HIT issues, and is the author of a reference book on computerization of the medical office and more than 70 published articles in major medical journals.
An accomplished musician and song-writer, he has also attained national recognition for his work in paying tribute to our aging veterans, with speaking and entertaining engagements all over the United States and on national television and radio, and at national events. His internationally acclaimed song in tribute to our aging veterans, "Before You Go" has been downloaded over 25 million times: Before You Go