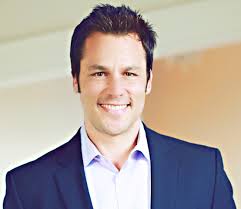 Topics:
Every audience can count on a powerful experience that blends storytelling from Ryan's experience as a Fortune 500 chief strategy officer with current research and a robust portfolio of client case studies. Ryan is committed to delivering specific, actionable ideas to impact today's progressive leadership conference, corporate event or sales meeting.
Rock Star Sellling: Selling Value in the New Economy
This high-impact keynote examines the dramatic evolution in professional sales. Ryan, a former chief sales officer, dissects how the best sales organizations are meeting the expectations of more sophisticated and demanding customers.
This keynote can easily align with an existing sales methodology and demonstrates how an entirely new set of sales competencies are required to compete and win business in complex and competitive sales engagements. Ryan explores proven habits of today's top producers. He challenges conventional sales wisdom and offers the audience practical ideas they can immediately leverage to drive business growth.
LEARNING OBJECTIVES
Explore the evolution of customer buying behavior.
Study the shift in seller competency required to compete in the new economy.
Learn the keys to building high-trust, high-value partnerships.
Walk through sales preparedness and pre-call planning techniques.
Discover the three key questions you should be asking to assess and earn customer commitment.
Next Level Leadership:  Managing Breakthrough Performance in the New Economy
This keynote prepares leaders to thrive in today's increasingly connected, competitive business environment. Ryan challenges conventional leadership practices and explores progressive techniques and technology that pace with the evolving needs of today's knowledge worker.
LEARNING OBJECTIVES
Learn from global workforce trends from our research portfolio.
Understand how leaders can embrace and lead change.
Discover four key leadership competencies for progressive leaders.
Hear case studies on how leading companies have built a winning work culture.
Passion on Purpose:  Turning Corporate Culture Into a Competitive Advantage
This keynote reviews how to cultivate a high-engagement, high-performance work culture. As we prepare for the next growth cycle in business, leaders need to understand the needs and expectations of the modern workforce. Ryan pushes back on conventional thinking with new research and case studies from category-leading companies that succeed at maximizing human potential and elevating performance.
To win in today's market, you need a healthy organization: tuned-in employees, authentic leadership, open communication and trust. Leaders are called to cultivate the kind of workplace where people come first and performance and profit follow.
LEARNING OBJECTIVES
Embrace change in the new economy.
Learn from global workforce trends and forecasting from our research portfolio.
Build high-trust, high-value relationships.
Connect employees to a shared vision and set of values.
Effectively use emerging technology to improve communication, culture and work life.
About Ryan Estis:
Ryan Estis has more than 20 years of experience as a top-performing sales professional and leader. As the former chief strategy officer for the McCann Worldgroup advertising agency NAS, he brings a fresh perspective to business events. As a keynote speaker, Ryan is known for his innovative ideas on leading change, improving sales effectiveness and preparing for the future of work. He was recently recognized as one of "the best keynote speakers ever heard" by Meetings & Conventions magazine alongside Tony Robbins, Bill Gates, Colin Powell and Mike Ditka.
Ryan delivers keynote speeches, courses and online learning with an emphasis on actionable content designed to elevate business performance. His curriculum emphasizes emerging trends influencing corporate culture, communication, collaboration, leadership, sales and brand experience. Ryan helps participants prepare to thrive in today's ultra-competitive, hyper-connected business environment.
Ryan supports the world's leading brands, including Liberty Mutual, Darden Restaurants, Goodyear, the Dallas Cowboys, Medtronic, ECCO USA and Blue Cross Blue Shield. He is a faculty member for the Institute of Management Studies, a member of the SmartBrief on Workforce Advisory Board and a certified Human Capital Strategist.
Ryan and his team publish original research featuring client case studies to expand the live event experience. He is also the author of a popular blog on business performance. His writing has been featured in SmartBrief, Business News Network, CRN, Crain's Business, Workforce Management Magazine, HR Professional Magazine, HR Times, Yahoo Business, SHRM publications and Staffing Management magazine.