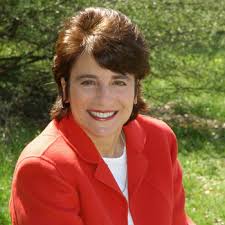 Topics: 
Selling Disability Insurance With Conviction
This keynote is an explosive, hard hitting, emotionally penetrating presentation that explains the value of disability income insurance. Rosemarie Rossetti, Ph.D. was paralyzed from the waist down while riding her bicycle when a 3.5-ton tree crushed her. More than a motivational story about her comeback, this presentation equips insurance professionals with valuable tools and practical sales advice to close more disability insurance business.
Rossetti credits her bicycle helmet for helping to save her life. She credits her disability income insurance for maintaining her financial security and helping her to get back on her feet again.
In her dramatic presentation, she shares the intimate details of how her life was drastically changed after her injury. She also shares how her life was buoyed by disability insurance. The main focus is to better equip insurance professionals to sell more disability income insurance. She helps her audience recognize that personal crisis can come at any time and impact financial stability. Her powerful message and keen insights clearly show the value of disability income insurance through her case study. Rossetti's testimonial on the value of disability insurance is both powerful and inspirational, delivered with conviction.
The presentation is supported with photos to illustrate her key points, graphics to present statistics, and sales strategies to motivate. These high quality visuals serve to reinforce her message, teach, help in audience retention, and powerfully describe what her life was like after her injury.
Designing and Building Sustainable Homes That Make Life Easier (Adaptable for Hospitality and Healthcare)
This fundamental program is an overview of residential universal design and green building practices. It will include aspects relative to the design and construction of a universal design home that includes green building practices and products. Home features and building concepts will focus on enhancing living environments while providing for independence, accessibility, safety, comfort and convenience.
From the basics to insider practical tips, participants will learn what it takes to develop a timeless and high performance, energy efficient home. Industry trends and resources will be included within this program.
Rosemarie Rossetti, Ph.D. will share her personal experiences from the perspective of a person who uses a wheelchair. She will share her knowledge of space planning and accessibility, which she used when she designed her new home, the Universal Design Living Laboratory — a national demonstration home. www.UDLL.com
About Rosemarie Rossetti:
Rosemarie Rossetti, Ph.D. is a powerful, internationally known speaker, consultant, writer, and publisher who walks her talk. On June 13, 1998 Rossetti's life was transformed when a 3 1/2 ton tree came crushing down on her. Her life was changed in that instant! Paralyzed from the waist down with a spinal cord injury, Rossetti looked deep within herself and found new strength and new resolve. In her keynote speeches, she shares the lessons she has learned since that fateful day, and demonstrates how to rise above misfortune and live life with conviction.
Rossetti and her husband, Mark Leder, are on a personal mission to increase the awareness and discussion of the home of the future. They built a national demonstration home and garden in Columbus, Ohio, the Universal Design Living Laboratory www.UDLL.com. This home is the highest rated universal design home in North America earning three national certifications.
Rosemarie is the author, co-author or contributor to 14 books including "Take Back Your Life!". She taught courses at The Ohio State University for fifteen years in oral expression, teaching methods, instructional media, and marketing. In 1995, she was presented an award from the College of Agriculture for her outstanding teaching. Her academic background is in the area of teacher education. Rossetti has a Ph.D. (1982), Master of Science (1979), and Bachelor of Science (1975) degrees from The Ohio State University, in Agricultural Education. She had a dual major in horticulture and agricultural education as an undergraduate.
Rossetti has eight years of experience in sales and marketing as vice-president of an interior landscaping company. She was a Certified Interior Horticulturist, and wrote for national gardening publications.