Welcome to the June 23, 2016 edition of Speaker Aficionado. We've added more talent to our roster in healthcare, women's executive development and the future. You'll see links below. In the speaking business for 11 years, I'd like to share testimonials from Promenade's clients: http://promenadespeakers.com/testimonials/ .
In This Issue:
How to Assess Your Speaker's Drawing Power
New Healthcare, Women's Executive Development and Futurist Speaking Talent
Futurist Articles
Previous issue:
Men Say No Campaign: Diversifying Panels
Event Audience Engagement tip
Read previous issue here:  http://promenadespeakers.com/promenade-51116-enewsletter/
How to Assess Your Speaker's Drawing Power
I'm often asked for speakers that are guaranteed draws – they will attract attendees and improve sponsorship. How drawing power is determined is fairly subjective. There are some quantitative parameters. It depends partly on the following:
How well known and liked/respected by your audience (vs the general public or "the media") – professionally and/or personally.
Are you hiring them to address members' professional or personal topics
Can they customize to your concerns or will they give the same biographical talk for everyone (which may be fine if it's relevant and energetic).
Will they be available for VIP meet and greet/photos, meal, cocktail reception, book signings, etc
Will they do anything to help you promote the event/will they allow you to widely publicize their presence at the event?
What's their quantifiable social media following (Facebook, Twitter, LinkedIn, Other), book sales (new book coming out coinciding with your event), trade magazine readership, TV viewership, etc? Q-scores (their likeability as a brand)?

Can they use those platforms to meaningfully promote your event?
Are they enjoying their 15 minutes of fame or is it enduring, broadly appealing?
Is there an upcoming accomplishment/milestone that will elevate their stature?

Is the publicity about them mixed (is there a risk their words or actions could negatively impact you by association?) I have special concerns about younger reality TV stars, politicians and pro-athletes.

Will outspoken political, religious or personal views likely to polarize your audience?

Are they being booked by many related trade organizations or companies around the same time? (dilution of impact).
New Speaker Talent in Healthcare, Women's Executive Development and The Future:
We're pleased to announce our affiliation with several proven experts in healthcare, peak performance, innovation, women's executive and personal development and the future: Allison Massari, Anne DeGheeste, Karen Sands, Dr. Jay Parkinson and Bonnie Marcus. Their profiles follow: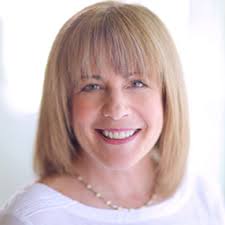 Bonnie Marcus – The Politics of Promotion: How High-Achieving Women Get and Stay Ahead: http://promenadespeakers.com/bonnie-marcus/
   Allison Massari –Art Entrepreneur's Recovery from 2 Devastating Accidents: http://promenadespeakers.com/allison-massari/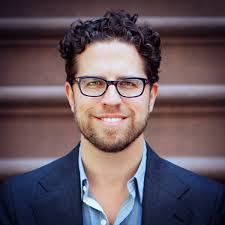 Dr. Jay Parkinson – Doctor of the Future, One of the 10 Most Creative People in Healthcare:
http://promenadespeakers.com/jay-parkinson/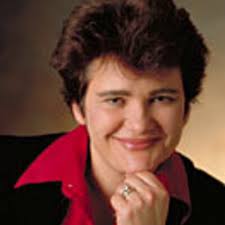 Anne DeGheeste – Digital Health Pioneer: Healthcare Exec, Angel Investor, MedStars Founder: http://promenadespeakers.com/anne-degheeste/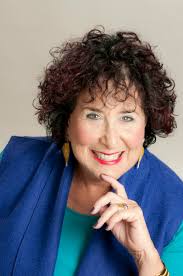 Karen Sands – Author, Gray is the New Green, GeroFuturist™ on the Longevity Economy: http://promenadespeakers.com/karen-sands/
Recent Futurist Articles
Futurists are some of our favorite presenters. Here's several articles from our foresight network:
http://www.vox.com/a/new-economy-future/transportation
http://techcrunch.com/2016/05/09/embedded-fuel-cells-power-wmartphones-for-a-week-and-could-run-the-world/  Gary Golden
http://www.bloomberg.com/news/articles/2016-06-10/the-100-year-old-man-who-lives-in-the-future   Jacque Fresco
http://www.archdaily.com/786550/casa-brutale-is-getting-built-and-heres-why-hint-the-internet
http://www.hhnmag.com/articles/3361-the-default-future-of-health-care#.VZ0tXx_Nva4.twitter  Ian Morrison
https://www.stoneriver.com/blog/wearable-technology-and-life-insurance
http://mhealthintelligence.com/news/internet-of-things-wearables-stimulate-mhealth-market
Our Growing Futurist Speaker Roster:  http://promenadespeakers.com/futurist-speakers/
If you're in the NY City area, please join our Brooklyn Futurist Meetup to see regular lectures by the world's leading futurist speakers:   http://www.meetup.com/BLKNY30/