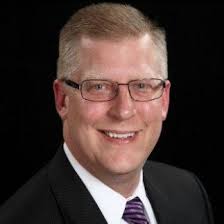 Topics:
The Washington Update: An Overview of the Political Environment, Prospective Legislation, and Strategies for Investment and Retirement Planning
The Future of Washington Tax Policy
Presidential & Congressional Election Impact on Financial Advisory and Investing
About Jeff Bush:
Dynamic. Informative. Insightful. Thought Provoking. Passionate. Timely. Impartial. These are some of the words used to describe Jeff Bush's unique ability to decode difficult and confusing tax and fiscal information coming out of Washington. He simplifies this information for his audience and provides practical and usable takeaways.
The Washington Update
As a colleague of Andy Friedman and an integral part of The Washington Update, the industry thought leader that guides domestic clients through the complex and ever-changing political and tax environment and helps international audiences understand United States politics, Jeff:
does more than 300 presentations yearly in the US and abroad.
has a client base that includes Merrill Lynch, Morgan Stanley Smith Barney, Fred Alger & Company, Edward Jones, Ameriprise Financial, LPL, Raymond James, Sun Trust, US Trust, Eaton Vance, Prudential, Transamerica, MetLife, Lincoln Financial Group and many others.
has been featured in Investment News and as an analyst on POTUS Sirius/XM radio.
A Proven Industry Leader
Jeff is a 27-year veteran of the financial industry. He
was responsible for serving 7,500 financial advisors in the western United States by providing creative investment strategies and effective risk mitigation approaches during a 10-year career at Merrill Lynch.
was managing a $50+ billion business by the end of his Wall Street career.
was the youngest managing partner in the 150-year history of New England Financial, an investment and tax risk consulting firm.
began his career at Principal Financial Group where he handled complex underwriting issues before moving into the areas of research and development.
earned numerous awards for his leadership, sales and business growth.