Topics:
A Realistic Update on Health Reform: Responding to Challenges and Opportunities
    Everyone agrees that the current health care delivery system is unsustainable, but there's no consensus on common solutions to the underlying problems.  This future-focused presentation evaluates the range of competing approaches to reform — from government intervention to private initiative — and provides audiences with an independent perspective on strategies that their organizations can take to succeed in a turbulent marketplace by improving efficiency and effectiveness. The content evaluates the latest forces (e.g., court decisions, mid-term election politics, economic situation, consumer responses to the mandate, etc.) and explores likely evolution of reform over the coming year.
The Uncertain and Exciting Future of Health Care: Exploring a New Realm of Possibilities"
   This fast-paced and informative presentation shows how and why health care will change more in this decade than it did in the previous 50 years. From a practical perspective, it explores strategic implications of the unprecedented revolution in medical science, transformational capabilities of information and communications technologies, the hidden impact of demographic shifts in the US population, and the economy's role in restructuring supply and demand for medical services. Reform of the delivery system is examined from these perspectives, with recommendations tailored specifically to the audience's position in the medical marketplace.
About Dr. Bauer: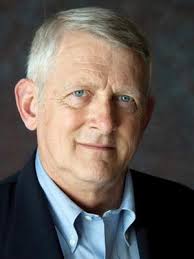 Dr. Bauer is an internationally recognized futurist and economist who has specialized in the health industry. As an independent industry thought leader, he forecasts the evolution of health care and develops practical approaches to improving the medical sector of the American economy. He is widely known for his specific proposals to create an efficient and effective health care delivery system through multi-stakeholder partnerships and other initiatives focused in the private sector. He also applies his general business knowledge and forecasting background outside health care, bringing a fresh and innovative perspective on the future to other industries.
    Dr. Bauer has published more than 250 articles, books, Web pages, and videos. He speaks frequently to national and international audiences about key trends in science, technology, big data, public policy, marketplace reform, and creative problem-solving. Dr. Bauer is quoted often in the national press and writes regularly for professional journals.
   His latest book, written for the general business audience, is Upgrading Leadership's Crystal Ball: Five Reasons Why Forecasting Must Replace Predicting and How to Make the Strategic Change in Business and Public Policy. Previous titles include Paradox and Imperatives in Health Care: How Efficiency, Effectiveness, and E-Transformation Can Conquer Waste and Optimize Quality and Statistical Analysis for Health Care Decision-Makers. He is also widely known for Telemedicine and the Reinvention of Health Care: The Seventh Revolution in Medicine and Not What the Doctor Ordered.