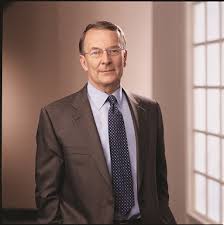 Topics: 
Federal Reserve, Monetary Policy
Economic Legislation
Tax Policy
Non-Partisan Political/Election Analysis
About Greg Valliere:
Greg Valliere provides nonpartisan analyses of politics and economic policy. He monitors the Federal Reserve's interest rate policies and focuses on Congressional and the White House efforts to shape tax and spending policies. He brings more than 30 years of experience in covering Washington for institutional investors.
Before joining Horizon Investments in 2015 as Chief Strategist, Mr. Valliere serving at Potomac Research.  Previously, he was chief policy strategist for Soleil Securities Corporation. Mr. Valliere began his career at The Washington Post. He became chief congressional correspondent and then news editor of F-D-C Reports, a trade publication that monitors the drug and cosmetic industries. He held key strategy roles at Charles Schwab's Washington Research Group. Mr. Valliere co-founded The Washington Forum in 1974, serving as chief political analyst, editor of the group's publications, and ultimately, research director. He is a widely quoted analyst and public speaker and an exclusive contributor to CNBC, where he appears frequently on Squawk Box, Closing Bell, Power Lunch, and The Kudlow Report.