Along with running Promenade Speakers Bureau, I curate a future-themed lecture series in NY City. The Brooklyn Futurist Meetup has 5,000+ members, with 50-250 attending each of our regular events. It's the third largest meetup of its type globally. World-class futurist speakers are featured. Here are some of the 20+ experts we've hosted. To hire them or get more info, please contact me: mtaubleb (at) promenadespeakers (dot) com.
Our Meetup's Video Channel: https://www.youtube.com/user/BrooklynFuturist/videos
Ramez Naam – Computer scientist, futurist, angel investor and award-winning sci-fi author. 
Topics: Exponential Disruption, Exponential Organizations, Energy, Neuroscience, Technology, Future Trends, Environmental Challenges.
About Ramez Naam: 
Ramez spent 13 years at Microsoft, where he led teams developing early versions of Microsoft Outlook, Internet Explorer, and the Bing search engine.  His career has focused on bringing advanced collaboration, communication, and information retrieval capabilities to roughly one billion people around the world, and took him to the role of Partner and Director of Program Management within Microsoft, with deep experience leading teams working on cutting edge technologies such as machine learning, search, massive scale services, and artificial intelligence.
Between stints at Microsoft, Ramez founded and ran Apex NanoTechnologies, the world's first company devoted entirely to software tools to accelerate molecular design.  He holds 19 patents related to search engines, information retrieval, web browsing, artificial intelligence, and machine learning. Ramez is also the award-winning author of five award-winning science fiction and futurist books.
Ramez Naam – Computer Scientist, Nanotech Entrepreneur, Futurist, Bestselling Sci-Fi Author
Parag Khanna – Leading global strategist, Best-selling Geopolitical and Technology author.
Topics: Connectography
Follow the emerging global network civilization in which mega-cities compete over connectivity more than borders. Parag's journeys take us from Ukraine to Iran, Mongolia to North Korea, Panama City to Dubai, and the Arctic Circle to the South China Sea—all to show how 21st century conflict is a tug-of-war over pipelines and Internet cables, advanced technologies and market access. 
Yet Connectography is a hopeful vision of the future. Khanna argues that new energy discoveries and innovations have eliminated the need for resource wars, global financial assets are being deployed to build productive infrastructure that can reduce inequality, and frail regions such as Africa and the Middle East are unscrambling their fraught colonial borders through ambitious new transportation corridors and power grids. Beneath the chaos of a world that appears to be falling apart is a new foundation of connectivity pulling it together.
About Parag Khanna:
A CNN Global Contributor and Senior Research Fellow in the Centre on Asia and Globalisation at the Lee Kuan Yew School of Public Policy at the National University of Singapore. He is also the Managing Partner of Hybrid Reality, a boutique geostrategic advisory firm, and Co-Founder & CEO of Factotum, a leading content branding agency.
Parag's latest book is Technocracy in America. His next book is Our Asian Future. In 2016, he released Connectography: Mapping the Future of Global Civilization, the topic of his Brooklyn Futurist Meetup talk. He is also co-author of Hybrid Reality: Thriving in the Emerging Human-Technology Civilization (2012) and author of How to Run the World: Charting a Course to the Next Renaissance (2011) and The Second World: Empires and Influence in the New Global Order (2008). In 2008, Parag was named one of Esquire's "75 Most Influential People of the 21st Century," and featured in WIRED magazine's "Smart List." He holds a PhD from the London School of Economics, and Bachelors and Masters degrees from the School of Foreign Service at Georgetown University.
Robin Hanson – Author of The Elephant in the Brain: Hidden Motives in Everyday Life (2017) and Age of Em: When Robots Rule The Earth, GMU Professor.
About Robin Hanson and his favorite topics:
I am interested in all aspects of the future, including uploading, nanotech,  hypertext publishing, cosmology and the foundations of physics, future economic growth rates, limits of computation, and the origin of life. I'd love to specialize in the economics of science fiction. Some fun places to discuss such issues are the Polymath and the Extropians  list which I have participated in since 1991. (I especially enjoy posts by Hal Finney.) I don't sign onto any "ism". I am, however, an Alcor cryonics customer. For a few hundred dollars a year, I estimate I'm buying a >5% chance of living for thousands of (subjective) years. 
Age of Em favorably reviewed in The Wall Street Journal: 
http://www.wsj.com/articles/your-em-goes-to-bermuda-1465582648
About The Elephant in the Brain: 
Human beings are primates, and primates are political animals. Our brains are therefore designed not just to hunt and gather, but also to get ahead socially, often by devious means.
But while we may be self-interested schemers, we benefit by pretending otherwise. The less we know about our own ugly motives, the better. And thus we don't like to talk — or even think — about the extent of our selfishness. This is "the elephant in the brain," an introspective blind spot that makes it hard to think clearly about ourselves and the explanations for our behavior.
The aim of this book is to confront our hidden motives directly — to track down the darker, unexamined corners of our psyches and blast them with floodlights. Then, once our minds are more clearly visible, we can work to better understand human nature: Why do people laugh? Why are artists sexy? Why do we brag about travel? Why do we prefer to speak rather than listen?
Beyond our personal lives, unconscious motives also lurk within large-scale social institutions such as art, charity, education, politics, and religion. In fact, these venerated institutions are in many ways designed to accommodate our hidden motives, to serve covert agendas alongside their "official" ones. The existence of big hidden motives can upend the usual political debates and cast fatal doubt on many polite fictions. You won't see yourself — or the world — the same after confronting the elephant in the brain.
As reviewed in Publishers Weekly
Rohit Talwar – London-Based Author/Publisher of The Future of Business, Beyond Genuine Stupidity – Ensuring AI Serves Humanity, Designing Your Future, Hospitality Industry Expert
Topics: The Future of Business, Hospitality, Technology,  AI, The Workplace, Other Industries, China & India's Growing Economies
Over the next 5-20 years Rohit Talwar argues that we will experience more change in business than in the last 500. In this talk, he draws on 2015's book The Future of Business to highlight critical social, economic, governmental and technological forces reshaping the environment for business. He will highlight the imperatives for organizations to transform themselves in the next few years to prepare for a faster future and highlight major strategic choices business will have to make on the journey. 
The Future of Business represents a transformational approach to publishing. 62 contributors came together to create The Future of business in just 19 weeks from conception to launch. Over its 60 chapters the book provides a comprehensive global perspective of the changing landscape for business and the resulting imperative for business change and innovation.
New Book in 2017: Beyond Genuine Stupidity – Ensuring AI Serves Humanity
Rohit Talwar – Author of The Future of Business, Specialties in Hospitality, Tech & Innovation
Morgan Gendel – Hugo-Award Winning Star Trek TV Screenwriter, Producer, Sci-Fi Writer, Ideation Workshop Leader
About Morgan Gendel:  
Morgan Gendel has written or produced more than 200 episodes of primetime TV and is perhaps best known as writer of the Star Trek: The Next Generation episode "The Inner Light," for which he won the Hugo Award. His other sci-fi/comic credits include The Dresden Files, which he brought to TV as Executive producer; MTV's Spider-Man, in which he served as Head Writer and Showrunner; and additional episodes of both Next Generation and Deep Space Nine. He also received Emmy and Writers Guild nominations for his work on Law & Order.
Morgan is currently executive producing The 100, a Sci-Fi TV show on the CW network. He is also adapting Ursula K. LeGuin's celebrated sci-fi novel  "THE TELLING" as a feature film; has written the graphic novel Hellanain partnership with Stan Lee; and recently completed the TV pilot script Layers for Roddenberry Entertainment in partnership with Oscar-winning producer Chay Carter ("Argo"). 
Gendel leads creativity workshops, teaches and consults to TV production companies across the USA, in Germany and Russia. At our meetup, Morgan outlined the latest developments Mapping the human brain, among the great scientific challenges of the 21st century. The Human Connectome Project (HCP) is elucidating the neural pathways that underlie brain function and behavior. Deciphering this amazingly complex wiring diagram will reveal much about what makes us uniquely human and what makes every person different from all others.
Dr. Gary Marcus – The Future of Neuroscience, Learning New Skills in Middle Age
Topics: Gary shares the spectacular technological advances that will enable us to map the more than eighty-five billion neurons in the brain, as well as the challenges that lie ahead in understanding the anticipated deluge of data and the prospects for building working simulations of the human brain. Drawing from his book, The Future of the Brain, he sheds light on the breathtaking implications of brain science for medicine, psychiatry, and even human consciousness itself.
About Dr. Gary Marcus:
Gary Marcus, NYU Professor of Psychology and Neuroscience, and bestselling author, has been described by the New York Times as "one of the  country's best known cognitive psychologists". He is  the author of four books, including Kluge, The Algebraic Mind, and the New York Times Bestseller, Guitar Zero chronicling his efforts to learn a challenging new skill in middleage.  His latest book is The Future of the Brain: Essays By The World's Leading Neuroscientists.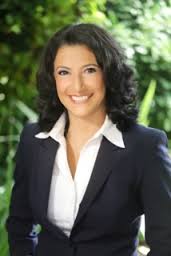 Dr. Amy Zalman – Recent World Futurist Society President, National and Global Security Strategist
As Featured in BizBash Magazine – 2017
Bio: 
Dr. Zalman is widely recognized as an original thinker on potential futures of national security strategy in the digital age and strategic behavior on an evolving global landscape. She has significant experience identifying leaders and influencers in markets that range from military and national security to media and communications. Previously, Dr. Zalman was the Department of Defense Chair of Information Integration and a professor of Strategic Studies at the National War College in Washington, DC, educating future leaders of the Armed Forces, State Department, and other civilian agencies in national security policy and strategy. Prior to that, Dr. Zalman worked at Science Applications International Corporation (SAIC, now Leidos), a Washington, DC based science and technology firm, where she developed new market strategies and basic research projects in the government strategic communications sector. She recently led the World Futurist Society. 
As the founder of Oryx Communications, an intercultural communication and executive education firm, her outreach was global, providing advisory services and information products to organizations expanding in the Middle East and North Africa. Her Strategic Narrative website has been a key influencer in guiding strategy and communications for governments as well as the private sector.