Topics:
What is the Process of Negotiation?
Identify approaches to negotiation
The basic concepts of the negotiation process
Understand the Negotiating Continuum
Prepare Skillfully For Your Next Negotiation.
Develop a sound negotiating strategy that employs flexibility, timing, counteroffers and alternatives.
Analyze your opponent's expectations, position, bargaining power, settlement range and potential arguments.
Control negotiations by the thoughtful use of bargaining power.
Develop an effective plan and strategy for any negotiation
Effectively use timing and deadlines to influence outcomes
Know when—and when not—to negotiate
Conduct a Successful Negotiation
Employ the strategy and approach which applies to a given negotiation
Describe the process of identifying problems, interests and issues for negotiation
Consider the elements of the Initial Frame and how it can derail a negotiation
Identify, anticipate and deal with conflict
Use of effective negotiating techniques that are appropriate for a given situation and opponent
About Chris Laubach: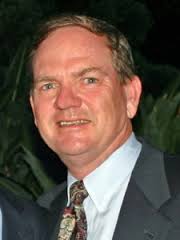 Over more than 20 years, Mr. Laubach's company has conducted over 700 negotiation training seminars primarily for healthcare executives. He has personally trained more than 12,000 professionals in the general process of negotiation, managed-care negotiations, organized labor negotiations and conflict resolution. His clients have included hospital executives, physician executives, managed care organizations and major suppliers to the healthcare industry.
    Over the past two decades, Mr. Laubach has researched, developed and instructed numerous seminars on a variety of healthcare topics including managed care, physician practice acquisition, quality improvement, negotiating skills and hospital finance.  He is active in conducting speeches and educational retreats for trustees, medical staff members, senior and middle management personnel, managed care organizations and professional associations.
    He is a lead faculty member for the American College of Healthcare Executives and conducts numerous seminars for the association.  Mr. Laubach is the lead faculty in teaching ACHE programs on the "Process and Technique of Negotiating" and "Managing Healthcare Facility Design and Construction Programs." He has also served as a guest lecturer for several graduate level business courses on negotiation, communications, and conflict resolution and is an Adjunct Professor at Seton Hall University and Loyola Marymount University.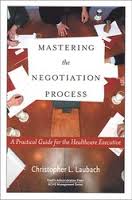 Mr. Laubach is the author of numerous articles on negotiation that have been published in professional journals worldwide. He has also authored a book, Mastering the Negotiation Process: A Practical Guide for Healthcare Executives, published by Health Administration Press in 2002.
   Prior to his involvement in the healthcare industry, Mr. Laubach was the Vice President of Project Development and Licensing for SGI International, an energy technology company in La Jolla, California.