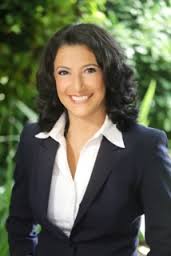 Topics: 
Technology and Future Trends
Global Security 
Geopolitics and Business
Developing Strategic Narratives
About Dr. Amy Zalman:
Amy Zalman is a global security futurist, professor, author and speaker.  In 2016, she founded the Strategic Narrative Institute, a strategic foresight firm that helps organizations with a stake in the future of the international and global environment better grasp the impacts of emerging trends, and generate strategic approaches to managing complex global change.  In 2015, the Huffington Post called Zalman one of the world's top seven futurists. 
As Featured in BizBash Magazine – September 2017
For over a decade, Zalman has been a keynote speaker and presenter at conferences, board meetings and special events. She is noted for her ability to reveal connections among apparently unconnected trends and challenge audiences  to think deeply about the major trends driving the future. Her audiences have included the U.S. Army Training & Doctrine Command Commander's Retreat, Atlantic Council Global Strategy Forum, Forbes Mexico Summit, KBS Korea Future Forum, the U.S. Library of Congress, the G20 Young Entrepreneurs' Alliance Summit in Istanbul, Global Reporting Initiative Corporate Sustainability Trends in Rome, he Marine Corps Public Affairs Leadership Conference, and many others.  She publishes regularly on issues related to the international environment.
She is also an adjunct professor of strategic foresight at Georgetown University, a member of the Board of Visitors of U.S. Air Force Air University, and a Board Director of the Council on Emerging National Security Affairs.  She has also served on the faculties of New York University, Cornell University, and the New School University in New York, and as a research fellow at the EastWest Institute.
Prior to founding the Strategic Narrative Institute, Dr. Zalman served as the Chief Executive Officer and President of the World Future Society, the world's first and largest membership organization for futurists and advocacy on behalf of future-critical issues. Before the World Future Society, she served as the inaugural Department of Defense Chair of Information Integration and professor of security strategy at the U.S. National War College in Washington DC, educate future leaders of the Armed Forces, State Department, and other civilian agencies for high-level policy, command and staff responsibilities.
Zalman holds a Ph.D. in Middle Eastern Studies from New York University, a Masters Degree of Fine Arts from Cornell University, a Bachelors Degree from Columbia University and an honorary Master's Degree in National Security Studies from the National War College.  She is a former Fulbright scholar in Jordan, and a proficient Arabic speaker.
She frequently speaks on topics related to technology and future trends in international contexts, the future of specific sectors and how to develop an in-house foresight capabilities.