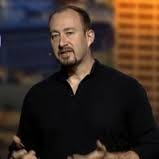 Alistair Croll's Topics:
Cloud computing, the end of the IT monopoly, the rise of shadow IT, and what it means for enterprises.
Big Data, and how a connected world is changing business, ethics, society, and even the human species.
Entrepreneurship, and Lean approaches to growing companies from the perspective of both founders and funders.
Setting corporate strategyand creating innovation programs in a period of high disruption and crumbling barriers to entry.
Analytics, with a particular focus on gaining a comprehensive view of online presence, web performance, and monitoring. (Available as a full-day workshop too)
Marketing and growth hackingin a post-press-release world.
Financial technologyand disaggregation of the banking, payment, and financial markets.
The gig economy and the business consequences of an on-demand workforce for everything from employment to insurance.
In an attention-starved, always-connected world, we focus on that which captures our attention: What's interesting.
Alistair helps organizations look at today's most important issues from a different perspective. He finds the untold narrative, the subversive angle and the unexpected advantage. Alistair makes even the most complicated concepts clear and concise, putting them in a context your audience understands. And most importantly, he gives concrete takeaways and deliberate actions to apply the next day.
About Alistair Croll:
Alistair Croll has been an entrepreneur, author, and public speaker for over 20 years. In that time, he's launched a number of companies, run accelerators, and chaired some of the world's leading conferences on innovation, startups and emerging technology. He has:
Launched and chaired a variety of leading technology events including Interop's Enterprise Cloud Summit, the International Startup Festival, O'Reilly's Strata, the Next:Money conference, Cloud Connect and Bitnorth.
Published Managing Bandwidth, Complete Web Monitoring, and the best-selling Lean Analytics, as well as the forthcoming Different:Better with April Dunford; and e-books on Music Science and how to Propose, Prepare, and Present at conferences.
Founded Networkshop, Application Performance startup Coradiant (acquired by BMC), event management tool Badger, the Year One Labs startup accelerator, Bitcurrent, Rednod and the RPM/Cloud.ca co-working space.
Contributed to GigaOm, O'Reilly Radar, UBM Techweb, Human 2.0, music 'zine Stupid Magazine and a variety of other online and print publications.
Advised a wide range of early-stage companies including Localmind (acquired by AirBnB), Massive Damage, Orion Labs, FastSoft (acquired by Akamai), Nomnom Insights, Kindoma, Infoactive (acquired by Tableau), Datavized, Mixgenius, Rate The Future and Quiver.
Consulted and spoken on innovation for a range of large organizations such as DHL, Google, Aon Benfield, Recruit Holdings, Schibsted Media, NCARB, Pingan Bank, Blackbaud, the British Broadcasting Corporation, Huawei, Optimal Payments, the White House, Unisys, Naspers and Teradata.